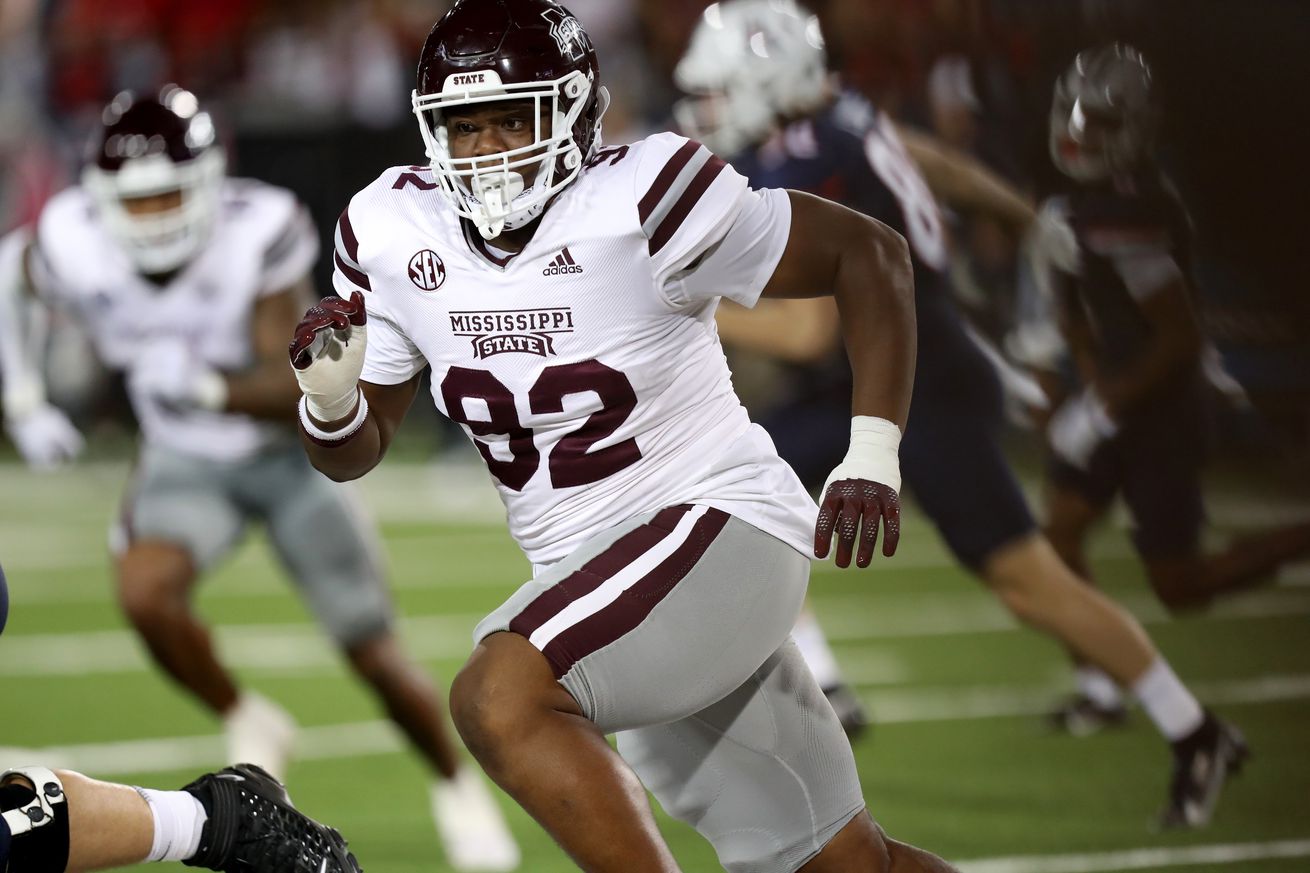 In which BracketCat counts down the 92nd day until the 2023 kickoff with a profile of Kansas State nose guard Jevon Banks.
NOTE: Kansas State has elected to advance players' classification even though the 2020 season did not affect eligibility. Those who wish to take advantage of this extra year will be listed as a ("super") senior again after their original eligibility would have been exhausted.
Redshirt Junior | 6-2 | 295 lbs. | Olive Branch, Mississippi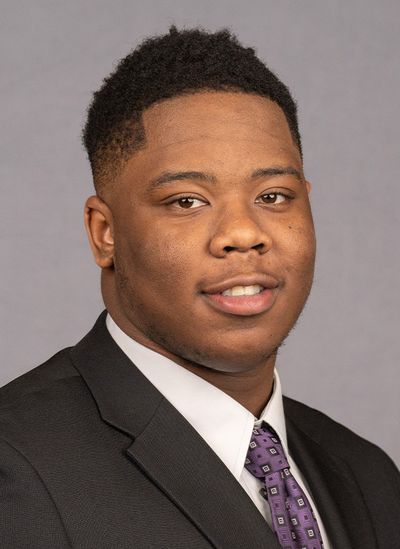 Position: Nose Guard
Previous College: Mississippi State University
Projection: Third-String
Status: On Scholarship
---
Jevon Banks (b. Nov. 12, 2001) is an experienced defensive end-turned-nose guard who came to K-State by way of the transfer portal from Mississippi State. He has two years left to play two, in addition to a potential sixth year since he redshirted during the 2020 season.
Here's what Joe Klanderman had to say about Banks' potential and his transition to K-State:
Jevon Banks as a transfer has been a very pleasant surprise. He's exactly what we thought he was. He's quick and gets off blocks and it's difficult to get movement on him. He's smart and understands things, and he'll be a major factor in the fall.
Chris Klieman projected Banks also could fill Jaylen Pickle's role as a combo tackle/end:
Jevon is a guy who could play defensive end as well as nose tackle. We'll find out as we go through spring.
He played in four games in 2020, totaling two tackles each against both Auburn and Tulsa, the latter occurring in the Armed Forces Bowl, in which he also had a tackle for loss.
Banks played in six games in 2021 as a redshirt freshman, carding five tackles. He had a pair of tackles against Vanderbilt and Tennessee State; the latter game also included two half-tackles for loss. He also had a tackle against Texas Tech in the Liberty Bowl.
Banks then saw action in 10 games in his breakthrough 2022 season, totaling a career-high 17 tackles to go along with two tackles for loss, half a sack and a pass breakup.
He set a new career high with six tackles against East Tennessee State, then registered half a tackle for loss and a pass breakup against Texas A&M.
He also recorded half-tackles for loss against Bowling Green, Arkansas and East Tennessee State, and tallied two tackles apiece against Memphis, LSU, Bowling Green and Arkansas.
Prior to his time with the Bulldogs, Banks prepped under head coach Tyler Turner at Olive Branch High School, where he was rated the nation's 26th-best strongside defensive end in the Class of 2020 by 247Sports, which also viewed him as the 17th-best overall prospect in the state of Mississippi.
Rated as an outside linebacker by Rivals, which placed him 30th in the nation, he totaled 267 tackles, 52 tackles for loss, 7.5 sacks, three interceptions, nine passes defended and four fumble recoveries during his final three high school seasons.
Banks had a career-high 103 tackles as a junior and 21.5 tackles for loss as a senior, and he also returned two fumbles for touchdowns during his senior campaign.
He was invited to participate in the Alabama-Mississippi All-Star Game, in which he blocked a field-goal attempt with 42 seconds left in regulation to force overtime and help Mississippi to earn the victory.