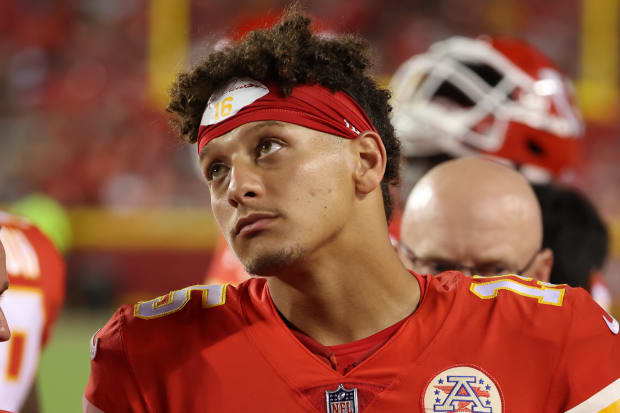 Things are looking good for Kansas City Chiefs quarterback Patrick Mahomes as they start practice ahead of Sunday's AFC Championship Game. 
Speaking to the media on Wednesday, Chiefs head coach Andy Reid announced that everyone looked good in the walkthrough for their first practice of the week. That includes Mahomes, who is battling a high-ankle sprain he suffered against the Jacksonville Jaguars in the AFC Divisional Round. 
We won't know to what extent Mahomes will be practicing today until later in the day. But if he winds up being a full or even limited participant, it bodes very well for Sunday. 
NFL fans are reacting to this in a wide variety of ways. Some are concerned about how his practice will affect the gambling lines, others are just happy to see that he's healthy ahead of this huge game:
The Kansas City Chiefs offense didn't miss a beat during the time that Mahomes was on the sidelines getting his ankle taped up and he managed to finish the game. But there are plenty of reasonable concerns over whether he can hold up and play at an elite level against a Bengals team that has already beaten him several times.
Injury or not, Mahomes will need to play one of the best games of his career in order to finally get the win over Joe Burrow and the Bengals.
How will Mahomes' injury factor in to the game this weekend?