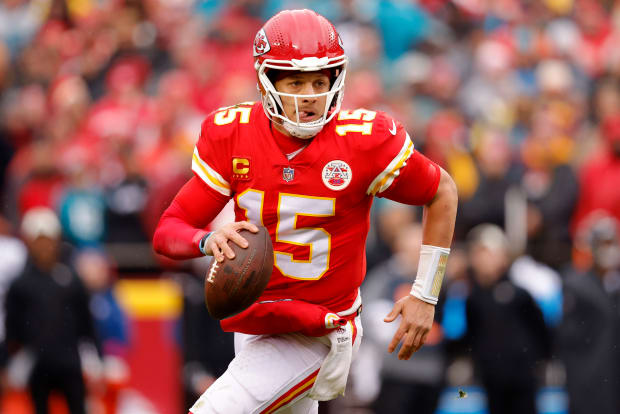 Patrick Mahomes is on the practice field for Wednesday's session.
The Kansas City superstar is currently dealing with a high-ankle sprain he suffered during Saturday's Divisional Round win over the Jacksonville Jaguars.
He looks to be moving decently during the pre-practice portion open to media.
Take a look at this clip of Mahomes from NFL Network insider James Palmer:
The football world took to Twitter to react to this clip.
"Yeah, he's gonna be fine. It's going to be a war on Sunday," one fan wrote.
"I cannot tell if that's a soreness jog or just the way he normally jogs," another said.
"He's good to go. Let's roll," another added.
Mahomes suffered this high-ankle sprain when a Jacksonville defender dropped his weight on the back of his leg this past weekend. After he was replaced by backup QB Chad Henne during the first half, he returned to the field to finish off the Chiefs' 27-20 win over the Jags. 
Despite this significant injury issue, there's no question that the MVP candidate will be in action for Sunday's AFC Championship rematch against Joe Burrow and the Cincinnati Bengals.
Stay tuned for updates on Mahomes' injury status as the week goes on.