Chiefs chairman Clark Hunt and GM Brett Veach have expressed a desire to extend Tyrann Mathieu. The All-Pro safety has shown interest in staying in Kansas City as well, but the Chiefs are not rushing to finalize a deal.
Citing this year's $16MM cap reduction, Veach noted the Mathieu math is a bit more complicated than it otherwise would have been.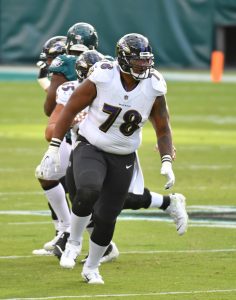 "We've had a chance to talk to Tyrann and his representation, and I think it's a little bit difficult with the landscape right now of having two cap-shortened offseasons, and where we are in regards to our offseason projections," Veach said during an appearance on Sirius XM Radio (via Pro Football Talk). "But as we've discussed with Tyrann and his crew, it's one of those situations that where we are now will certainly not be where we are once the season ends. Once we correct some of the things when you have extensions, conversations, trades, [free agents who] move on — every team is certainly in a different position [with] what their books say than they will be in the offseason.
"We like to think that we're going to find a way to get this done, and he knows we love him and we know he wants to be here. And right now for us and for him, I think it's just a timing thing."
The Chiefs are projected to be a middle-of-the-pack team in terms of cap space in 2022, though that is a ways off, but this equation does not yet include Orlando Brown Jr. The Chiefs are tabling negotiations with their new left tackle until the offseason, but Veach said he has factored a Brown franchise tag into his 2022 numbers.
"Right now we're counting Orlando on a tag, but we think he's going to play well, and we're going to extend him, and that opens up space," Veach said, via ESPN.com's Adam Teicher.
Veach and Co. have managed their books quite well in recent years, signing Patrick Mahomes to a record-setting extension that is still somehow team-friendly while also extending Chris Jones and Travis Kelce. The Chiefs, however, finalized these deals in the summer of 2020, when the cap's status featured greater uncertainty. The cap is expected to rise toward $210MM in 2022.
Both Mathieu and Brown are going into contract years. Each will seek top-market money, and the team can obviously only tag one of them. The offensive line tag came in at just $13.8MM this year. The number will rise in 2022. Mathieu's safety tag would be higher than the league-determined figure at the position, due to the 120% rule that comes into play when teams tag players they previously signed to big-ticket deals. Mathieu's 2022 tag figure would be $17.46MM — 120% of his $14.55MM 2021 base salary.
While Brown has not proven a fit just yet, Mathieu has been vital to the Chiefs' back-to-back Super Bowl appearances. The 29-year-old defender has earned first-team All-Pro acclaim in each of his two Chiefs seasons. He is set to finish out a three-year, $42MM pact this season. Mathieu and Landon Collins' $14MM-per-year deals topped the safety market in 2019, but Jamal Adams has since raised the bar to $17.5MM annually. Adams' deal stands to impact the Chiefs soon.
Photo courtesy of USA Today Sports Images.