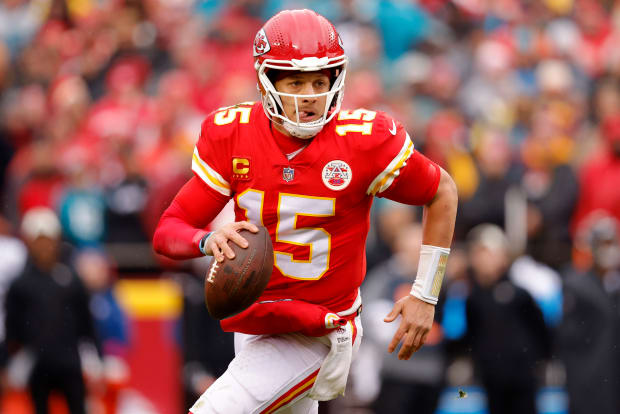 Patrick Mahomes is leaving no doubt about his availability for Sunday's AFC Championship Game.
At Wednesday's media availability, Mahomes made it clear that he'll be playing against the Cincinnati Bengals for the right to go to Super Bowl LVII.
"We'll be ready to go and I'll be ready to go, for sure," Mahomes said, via Mark Maske of the Washington Post.
Mahomes suffered high ankle sprain when Jacksonville Jaguars defender Arden Key landed on his right leg late in the first quarter of last week's AFC Divisional Round playoff game. 
While Mahomes stayed in the game immediately after getting hurt, he was clearly compromised physically. The 2022 NFL MVP finalist wound up heading to the locker room and was replaced by backup Chad Henne for much of the second quarter.
Mahomes returned to play the entire second half. We'll see how much he's able to do at practice this week, but that clearly won't affect his status for Sunday. 
He's going to play. It's just a matter of how effective he'll be with the injured ankle.
The Chiefs and Bengals will kick off in the AFC Championship Game at 6:30 p.m. ET Sunday on CBS.