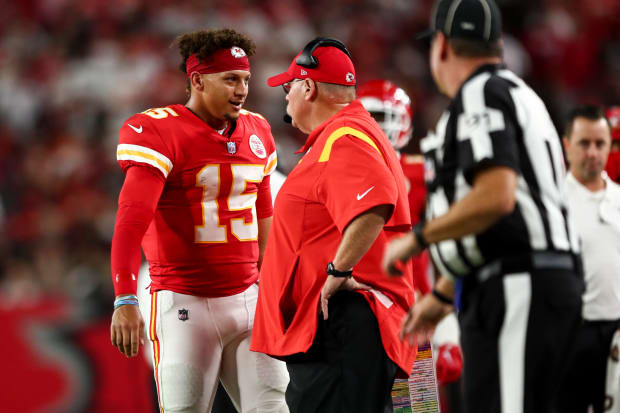 During the Chiefs-Jaguars game this past weekend, Patrick Mahomes suffered an ankle sprain. Despite dealing with that injury, he led the team to another appearance in the AFC Championship Game. 
Speaking to reporters Wednesday, Chiefs head coach Andy Reid provided an update on Mahomes' status. 
Reid said Mahomes will practice this Wednesday afternoon. It's unclear if he'll be a limited or full participant. 
Mahomes won't be at 100 percent, but he has already told Reid that he plans on playing this Sunday against the Bengals. 
"He's worked hard in the treatment and is doing OK," Reid said, via ESPN. "He mentioned it to you that he's going to play. That's his mindset, and then we'll just take it day by day and see how he does."
In the rare event Mahomes can't play the entire game, Chad Henne would fill in at quarterback.
Kickoff for the Bengals-Chiefs game is at 6:30 p.m. ET.